About Us
Perfume is the topic here. My own original fragrances are found at my PGLightyears.com website. Leads and information that can help you get started developing your own fragrances can be found here. Here you will find resources that can help you develop technical skills. If you wish to go deeper into perfume and develop more sophisticated original fragrances I point you to Steve Dowthwaite's PerfumersWorld courses. Each year he trains several hundred candidates in the art and technology of perfumery, both through extended workshops and go-at-your-own-pace home study.
Steve's home study (Foundation K-26) course was my introduction to serious perfume creation. Since that first experience I have attended no lessx than three of Steve's intense 5-day workshops, and each has been highly rewarding.
If you love fragrances, working with perfume can be a great pleasure, both for its aesthetics and for the possibility of financial reward.
I invite you to take advantages of the opportunities offered here.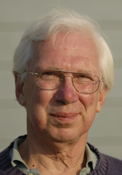 Philip Goutell
Lightyears, Inc.